About the Howell Law Firm
Florida Bar Board Certified
While all lawyers are allowed to advertise, only certified attorneys are allowed to identify themselves as "Florida Bar Board Certified", as a "specialist" or "expert". Certification is the highest level of recognition by The Florida Bar of the competency and experience of attorneys in the areas of law approved for certification by the Supreme Court of Florida.
Elder Law Certified
Every lawyer certified in elder law has practiced law on a full-time basis for at least five years. To be certified, the lawyer is required to have substantial involvement in all aspects of planning for aging, illness and incapacity. Each certified lawyer has passed peer review, completed 60 hours of continuing legal education and has passed a written examination demonstrating knowledge, skills and proficiency in the field of elder law to justify the certification of special competence.
Providing peace of mind and guidance through difficult times
The Howell Law Firm
Located in Towles Plaza in Punta Gorda, the Howell Law Firm was established by Jennifer R. Howell in 2010.  Attorney Howell is a Board Certified Elder Law Attorney. She focuses her practice on elder law, estate planning, probate and trust administration.
Voted Best Attorney
Charlotte Sun Readers' Choice
Award 10 years in a row

Helps clients establish Powers of Attorney
Assists clients through the process of estate planning by preparing wills, establishing trusts and handling probate
Counsels on end-of life-decisions through advanced medical directives and advises how best to distribute assets

Jennifer R. Howell
Florida Bar Board Certified Elder Law attorney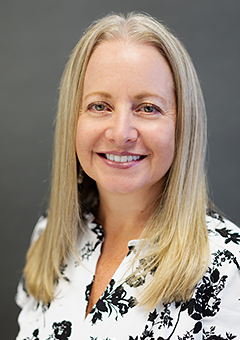 Attorney Jennifer R. Howell received her Juris Doctor degree (1997, cum laude) and Bachelor of Arts degree (1995, with honors), from Stetson University. In the Fall of 1997, she toured Punta Gorda and immediately fell in love with the area. Since that time, she has made Punta Gorda her home.
Says Howell. "Every client needs a personalized analysis to create a best-case scenario for their individual circumstances."
During her residence in Punta Gorda, Attorney Howell has been involved with many organizations, serving on Boards and in executive positions:
President of the Leadership Charlotte Class of 2000
President of the Charlotte County Bar Association
Reorganized and revitalized the Charlotte County Estate and Tax Planning Council, serving as President for four years.
Board of Directors for the Florida Gulf Coast Chapter of the Alzheimer's Association
Board of Trustees for Charlotte Academy
Florida Registered Paralegals
A Florida Registered Paralegal is a paralegal who has met the education, training, certification and work experience required for registration as set forth by The Florida Bar. A paralegal is a person with education, training or work experience, who works under the direction and supervision of a member of The Florida Bar and who performs specifically delegated substantive legal work for which a member of The Florida Bar is responsible.
Sue Elgersma
Florida Registered Paralegal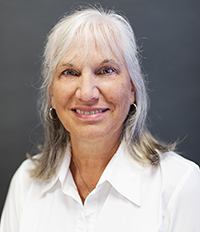 Sue Elgersma is a Florida Registered Paralegal with 30 years experience in the legal field. She has worked with Jennifer Howell as her Elder Law Assistant for over 15 years. Previously, she lived in Michigan where she was a paralegal at an "in-house" legal department for a large retailer and also for law firms where she worked primarily on estate planning. Sue is an active member of the local organization O.C.E.A.N. (Our Charlotte Elder Affairs Network.)