About the Howell Law Firm
Florida Bar Board Certified
While all lawyers are allowed to advertise, only certified attorneys are allowed to identify themselves as "Florida Bar Board Certified", as a "specialist" or "expert". Certification is the highest level of recognition by The Florida Bar of the competency and experience of attorneys in the areas of law approved for certification by the Supreme Court of Florida.
Elder Law Certified
Every lawyer certified in elder law has practiced law on a full-time basis for at least five years. To be certified, the lawyer is required to have substantial involvement in all aspects of planning for aging, illness and incapacity. Each certified lawyer has passed peer review, completed 60 hours of continuing legal education and has passed a written examination demonstrating knowledge, skills and proficiency in the field of elder law to justify the certification of special competence.
Providing peace of mind and guidance through difficult times
The Howell Law Firm
Located in Towles Plaza in Punta Gorda, the Howell Law Firm was established by Jennifer R. Howell in 2010.  Attorney Howell is a Board Certified Elder Law Attorney. She focuses her practice on elder law, estate planning, probate and trust administration.
Voted Best Attorney Charlotte Sun Readers' Choice Award 10 years in a row!

Helps clients establish Powers of Attorney
Assists clients through the process of estate planning by preparing wills, establishing trusts and handling probate
Counsels on end-of life-decisions through advanced medical directives and advises how best to distribute assets

Jennifer R. Howell
Florida Bar Board Certified Elder Law attorney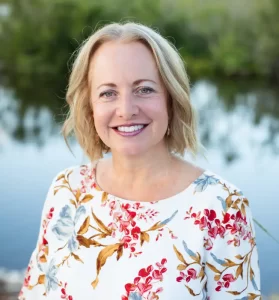 Attorney Jennifer R. Howell received her Juris Doctor degree (1997, cum laude) and Bachelor of Arts degree (1995, with honors), from Stetson University. In the Fall of 1997, she toured Punta Gorda and immediately fell in love with the area. Since that time, she has made Punta Gorda her home. She was a partner with the Farr Law Firm before opening her own practice in 2010. During her residence in Punta Gorda, Attorney Howell has been involved with many organizations, serving on Boards and as President of the Charlotte County Bar Association, Charlotte County Estate and Tax Planning Council, and Leadership Charlotte Class of 2000.
Away from the office, Jennifer spends her time with her husband, Josh, a Certified Financial Planner with Howell Wealth Advisors and their two college age children, Kaden and Nadia. They like to stay active together boating in Charlotte Harbor and taking regular trips to hike in the North Georgia mountains.
Florida Registered Paralegals
A Florida Registered Paralegal is a paralegal who has met the education, training, certification and work experience required for registration as set forth by The Florida Bar. A paralegal is a person with education, training or work experience, who works under the direction and supervision of a member of The Florida Bar and who performs specifically delegated substantive legal work for which a member of The Florida Bar is responsible.
Sue Elgersma
Florida Registered Paralegal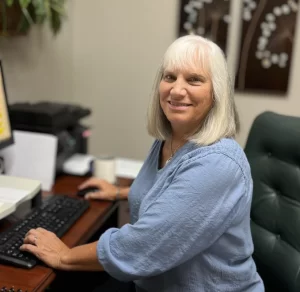 Sue Elgersma is a Florida Registered Paralegal with over 30 years experience in the legal field. Sue was born in Rockford, Michigan where she worked for law firms, and was a paralegal at an "in-house" legal department for a large retailer. In 2000, she moved to Port Charlotte, Florida and worked with Jennifer at the Farr Law Firm on estate planning, Medicaid planning and probate. In 2010, Sue joined Jennifer at the Howell Law Firm working on estate planning, Medicaid planning and probate. She enjoys working with Jennifer, assisting clients and enjoys the family atmosphere at the Howell Law Firm.
Faith and family are Sue's biggest joys. Sue has been married for 45 years, has three married children, seven grandchildren, and loves getting together with them. In her free time, she enjoys camping, kayaking, biking and reading.
Callie Austin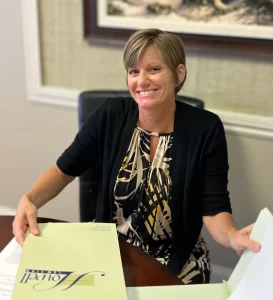 Callie is originally from Grinnell, a small town in central Iowa, where she met her
husband, Chad and started her family. While raising her 2 children, Mackenzie and
Tanner, Callie managed her own daycare while earning her Business Administration
Degree from Marshalltown College. Since then, she has worked as a Business
Assistant and in Management.
Callie and her family fell in love with Florida after vacationing here a few times and
decided to move here permanently about 3 years ago. Callie started at Howell Law Firm
as a legal assistant January 24, 2022. Callie admires Jennifer's dedication to her clients
and is happy to be a part of that. Family is the most important thing to Callie. She enjoys
going on walks with her family along the Charlotte Harbor and different hiking areas in
Florida. They also take pleasure in relaxing at the beach.